Risk Coding Videos - Click Here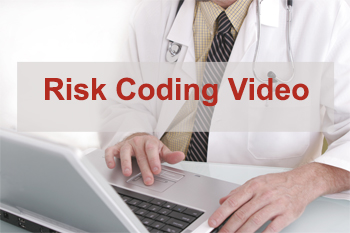 Revenue and Hierarchical Condition Categories
In value-based contracts, revenue gains and losses can hinge on coding specificity to indicate risk particularly in patients with chronic illness.
The Big Seven HCC Codes to Remember

Starting Small but Focusing on the Greatest
This article discusses four particular areas of focus for specificity in coding and documentation with suggestions that will get you the greatest results (in general for most providers).

View article
2019 List of HCCs (for example)
The list of HCCs is modified to some extent each year to adjust for changes in the Medicare population and practice reporting based on data analysis by CMS on their claims. For illustration purposes, here is the list for 2019 from CMS.

View list

Simple Rules for Proper Documentation
Very specific rules apply to the documentation for which you may report diagnostic codes. This document is a simple illustration of those rules.
You cannot rely on others to document the risk in your patients. The following are EXCLUDED as documented sources for reporting the chronic diagnoses for your patients.

View list